FAQ - Making your way to the pool
01.
STEP ONE
Observe the social distancing and one way markers located around the Leisure centre.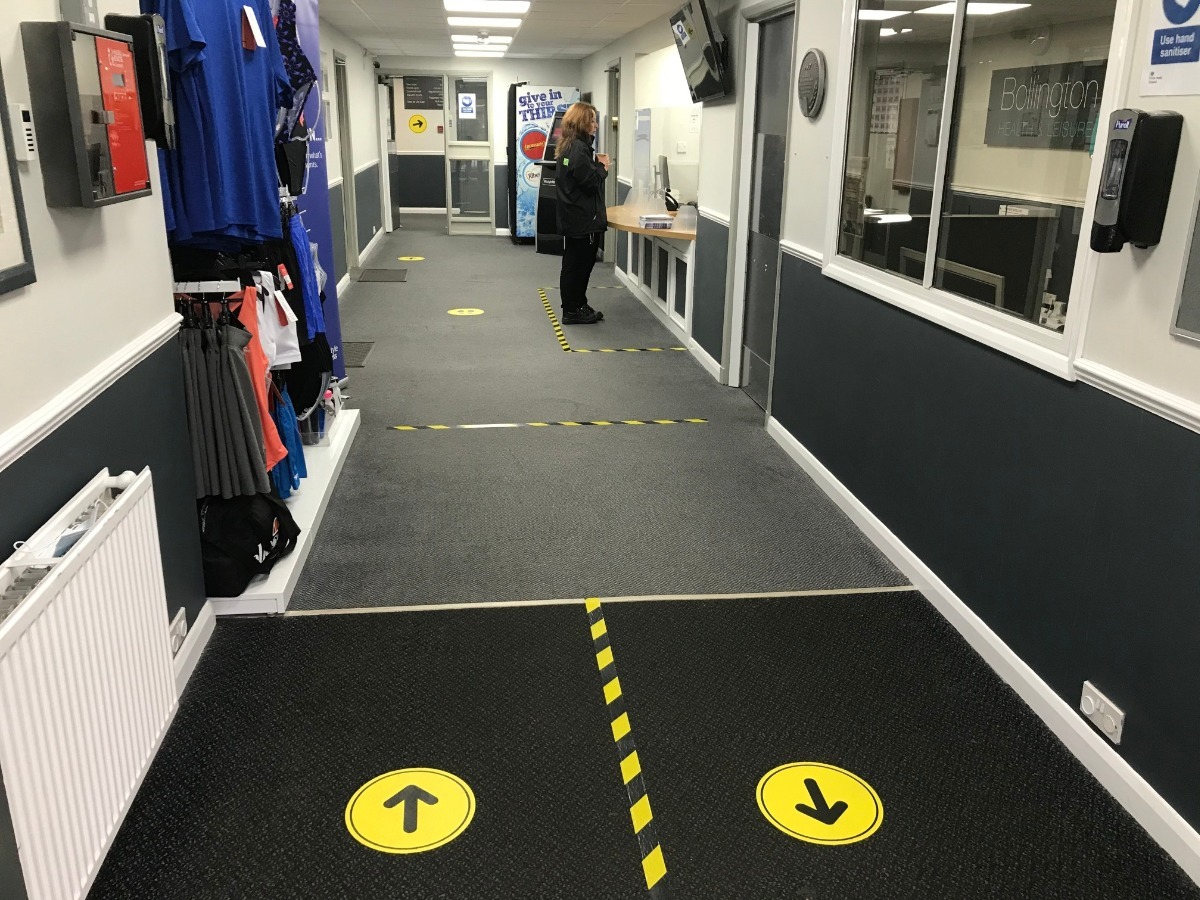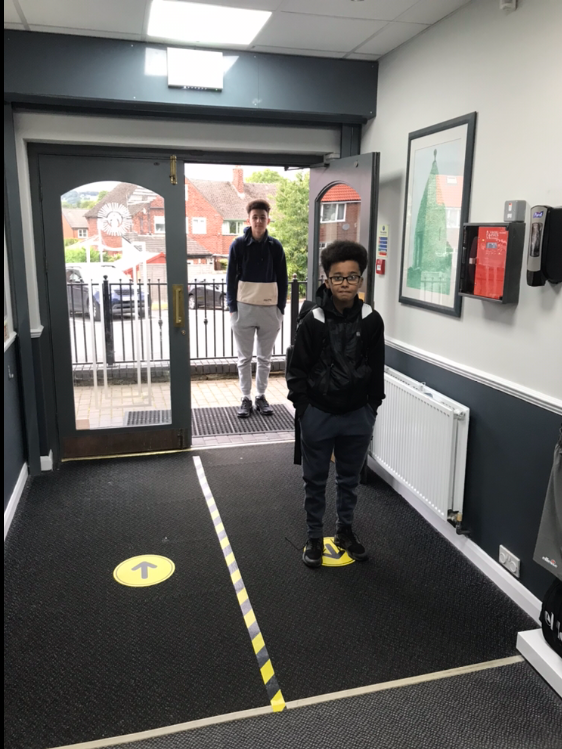 02.
STEP TWO
On entry, wait on the social distancing spots, until the next one is available.
Masks are not mandatory. Bollington Leisure ask that you wear a mask if you are staying to spectate.
03.
STEP THREE
Please sanitise your hands on entry into the building.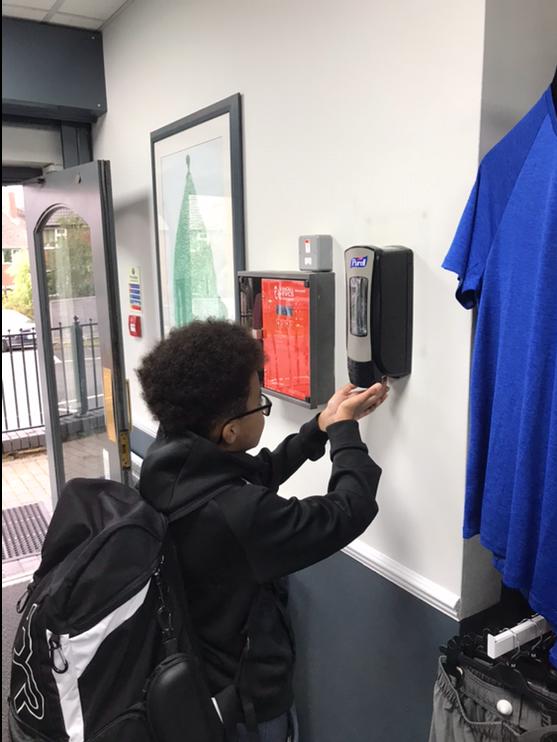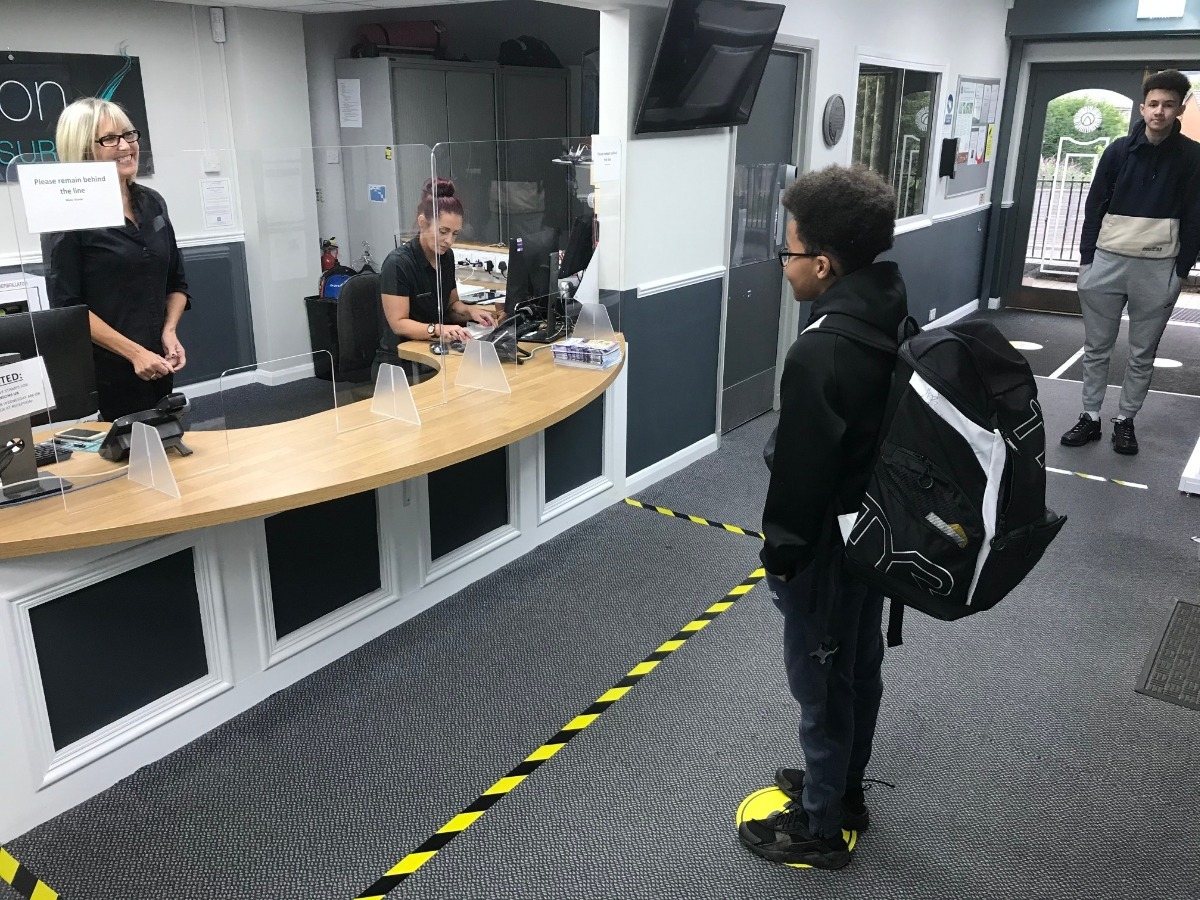 04.
STEP FOUR
Let reception know you are here. They will let you know which changing room to use. And will also point your guardian in the direction of the viewing area
05.
STEP FIVE
There are 4 changing rooms. 2 of which are just by the reception area. You can access poolside directly from these 2 changing rooms.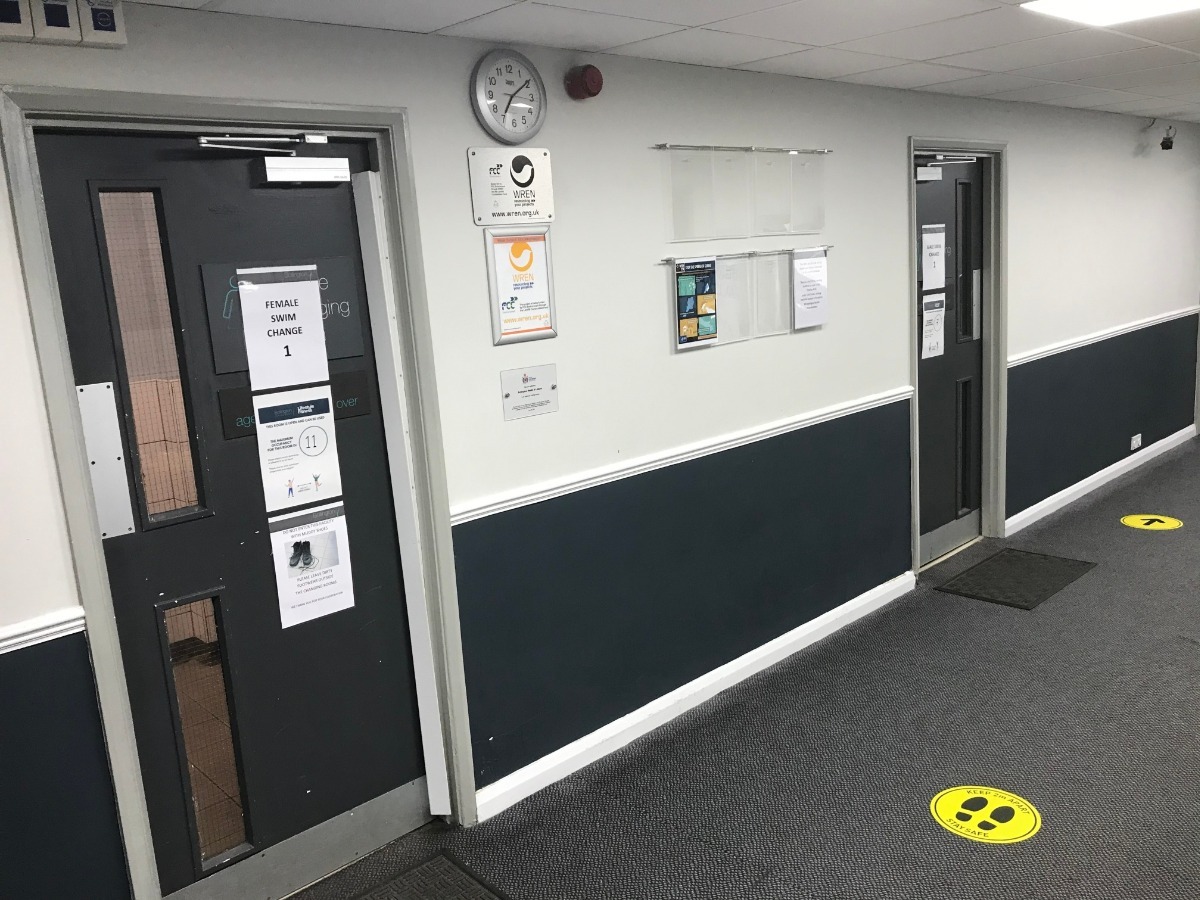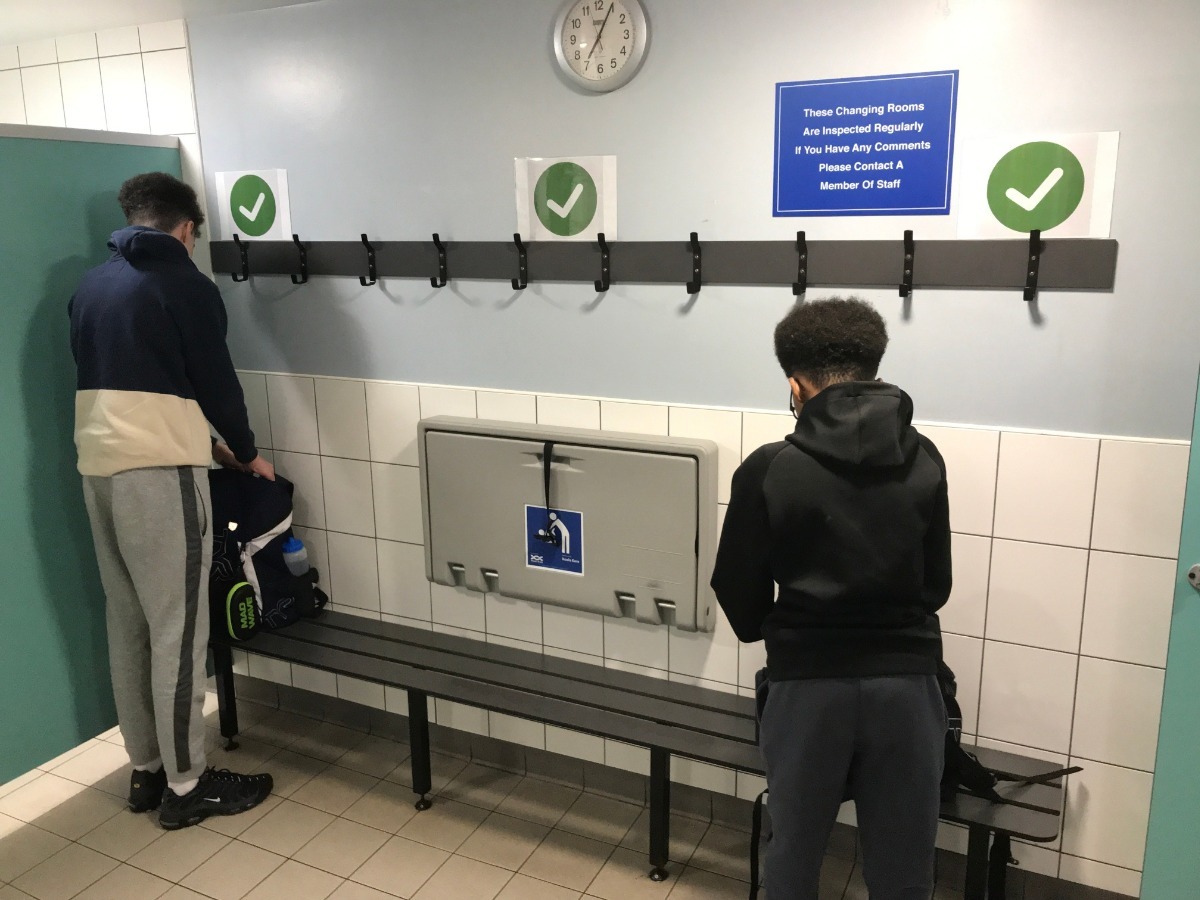 06.
STEP SIX
Once in the changing rooms, only change where you see a green tick, to ensure you maintain social distance.
07.
STEP SEVEN
There are a several Green ticks around the changing rooms. We advise to come "beach ready", to minimise the time spent in the changing rooms.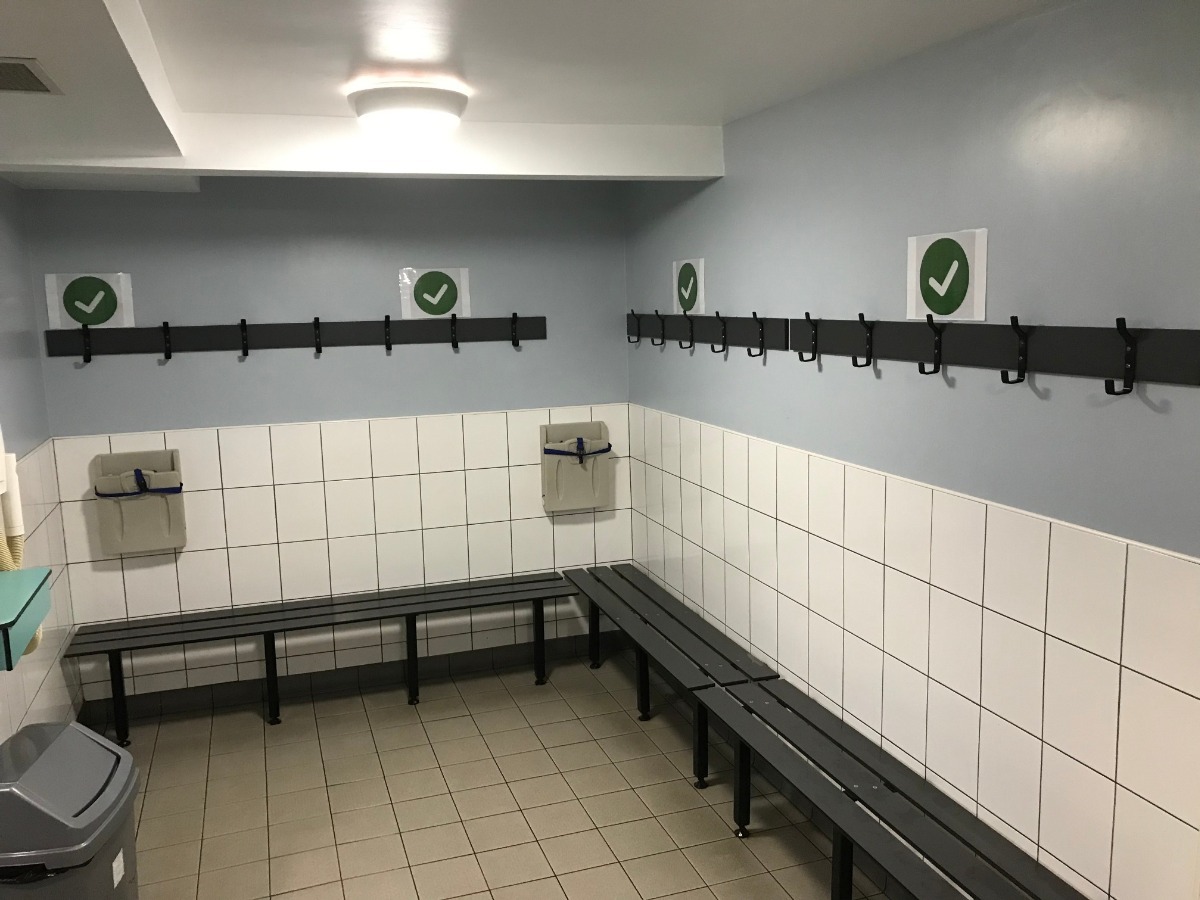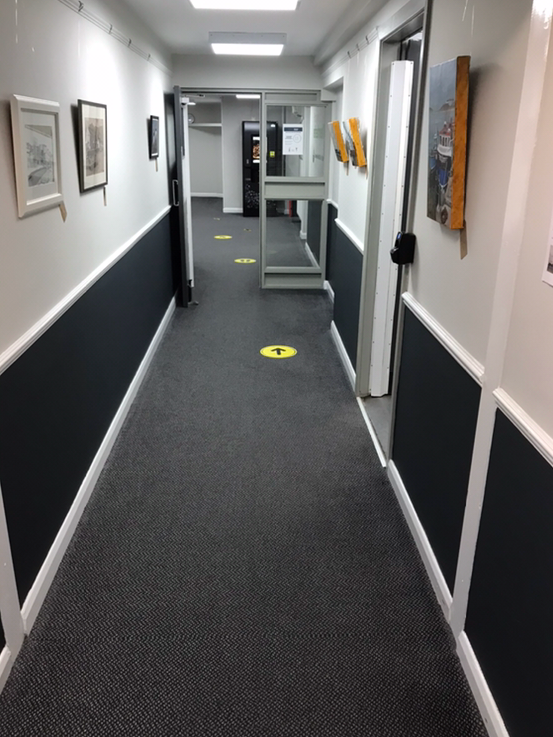 08.
STEP EIGHT
Parents and Guardians should follow the arrows to the viewing area. Only one parent or guardian will be allowed in the centre per swimmer.
Alternatively, you can wait outside the leisure centre or go and discover all that Bollington has to offer, while you wait.
09.
STEP NINE
The centre has 2 viewing areas. The first area has 2 viewing windows and caters for 15 people.
Follow the path to the left of the photo to access the 2nd viewing area. This caters for 9 people.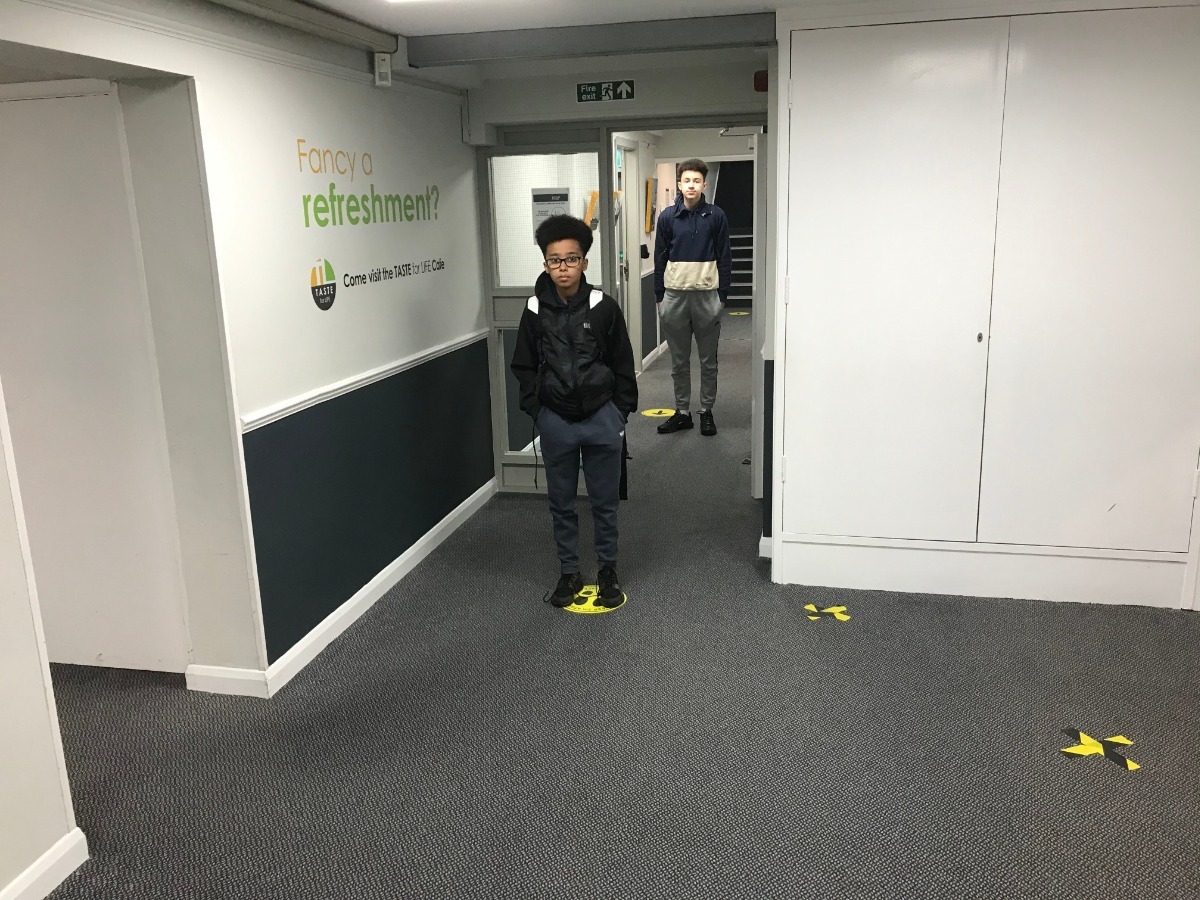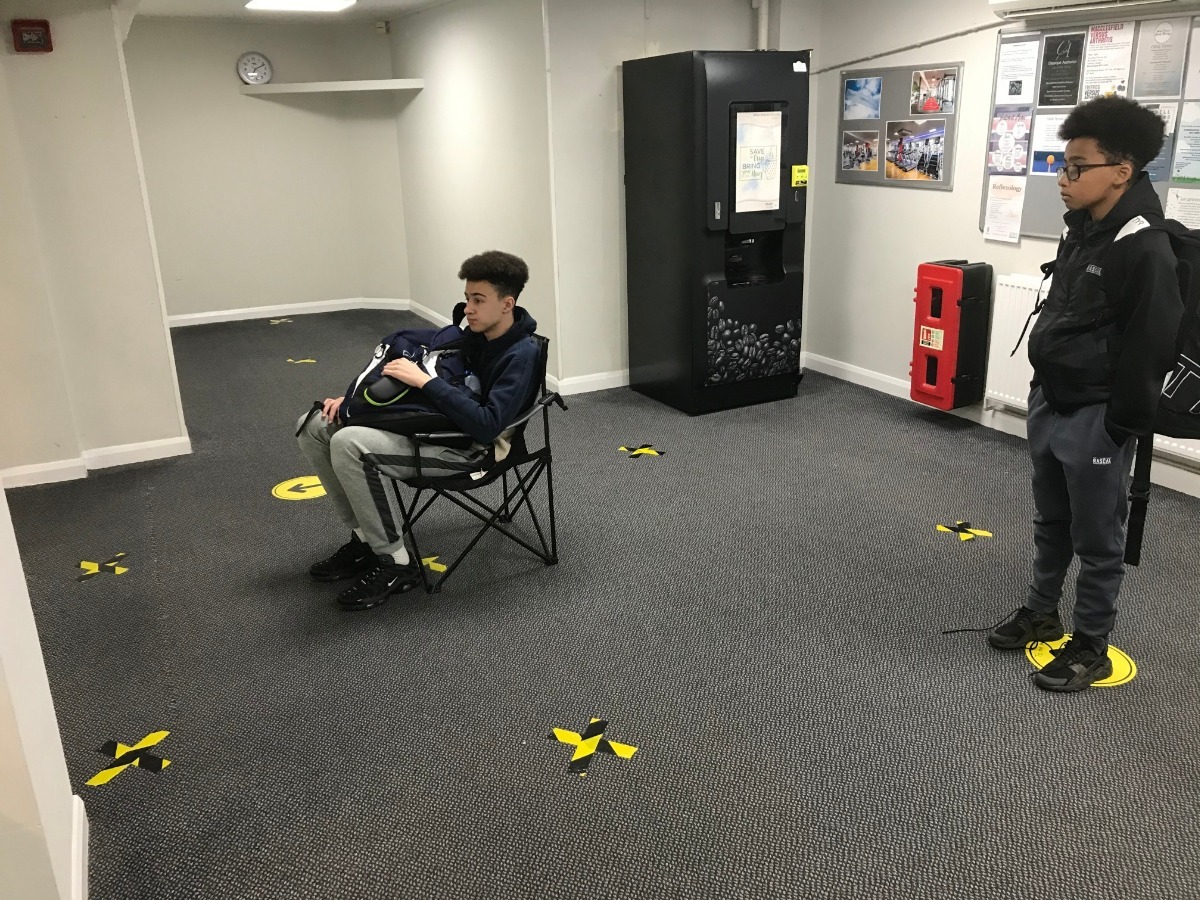 10.
STEP TEN
The viewing areas are marked out to ensure social distancing. There will be no chairs available to sit on. Please feel free to bring your own camping chair. Ensure you sit or stand on one of the social distance markings on the floor.
If you come "beach ready" and do not want to go into the changing room, make your way to this viewing area and use the poolside door to join your session.
11.
STEP ELEVEN
Viewing area 2 is the cafe area. The cafe will remain closed at this time. Please ensure you maintain a social distance.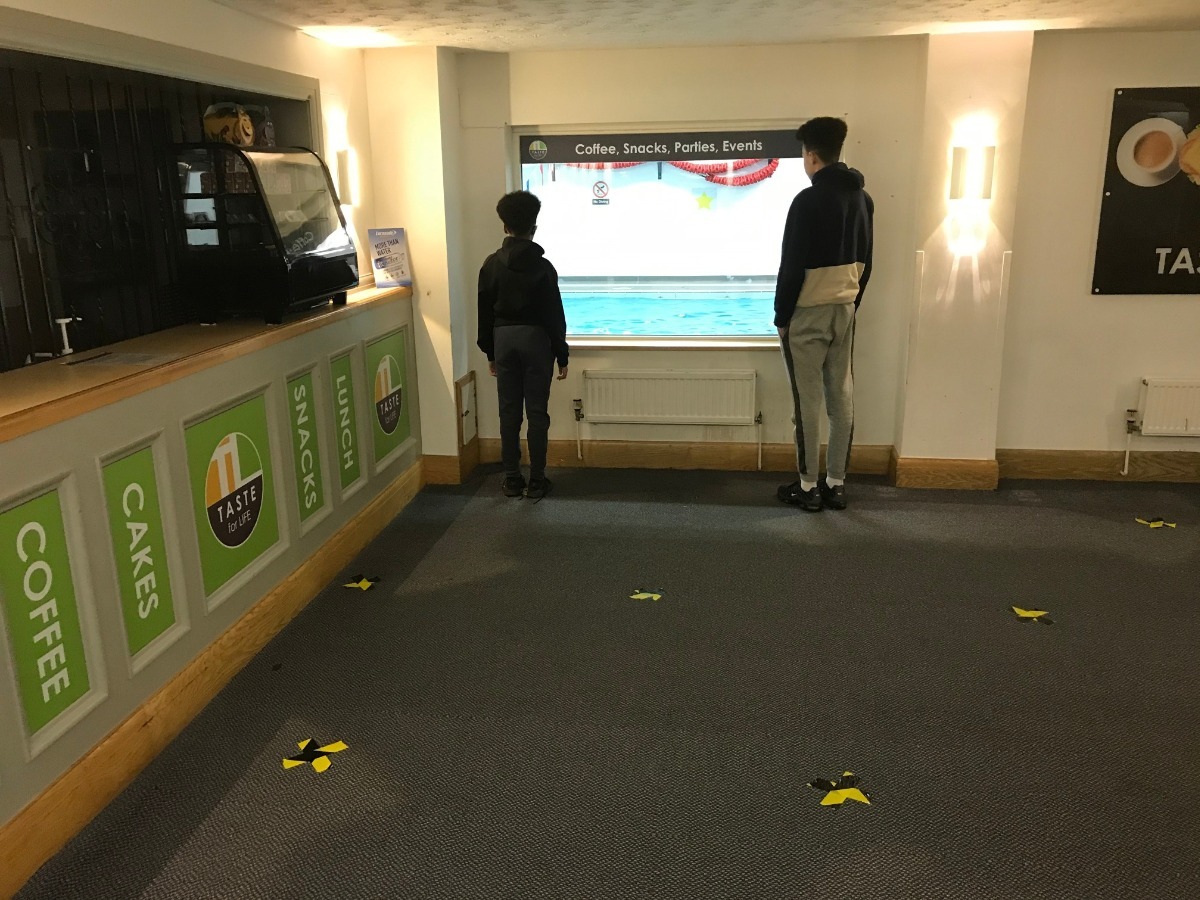 12.
STEP TEN
Please follow the one way markings to navigate to the pool and back out of the building.
There are a number of hand sanitisation points in the building including 2 points at either side of the swimming pool.
12.
STEP TWELVE
There is a sanitisation point available as you exit the building.